After a prolonged nationwide courtship, Mike D'Antoni
is your new coach of the New York Knicks
.
While still under the employ of the Phoenix Suns, D'Antoni flirted with Chicago and Dallas before accepting the $24 million Donnie Walsh threw his way. This will undoubtedly pave the way for a faster, more up tempo brand of losing basketball for New York's "team." Think how many bad shots Starbury can get up while following Mike D's "seven seconds or less" philosophy! Truly a match made in heaven.
In a shocking revelation,
it seems that a coach was dishonest during the job search process
:
"I'm disappointed in (D'Antoni)," Reinsdorf told the Tribune. "I don't know what else we could've done...If he had really wanted to be in Chicago, he would've waited. Instead, he misled us. It's not the end of the world, but it is somewhat rude...He said that money wasn't the most important thing anyway...He said he wanted a job where he was going to be happiest. He said he didn't want to coach the Knicks."
Being from the South, and as an SEC football fan, I am blown away that a coach could mislead, deceive, or in anyway be untruthful to his players, bosses, or fans. If that happened down here, that person would
never be rewarded with a huge contract with a traditional power
.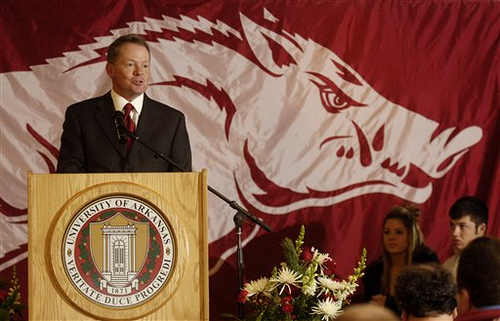 In fact,
honesty, loyalty and character matter
when it comes to molding and leading our young men in the SEC. I guess the rest of the sports world has finally taken note.
ESPN: Bulls Owner Speaks Out